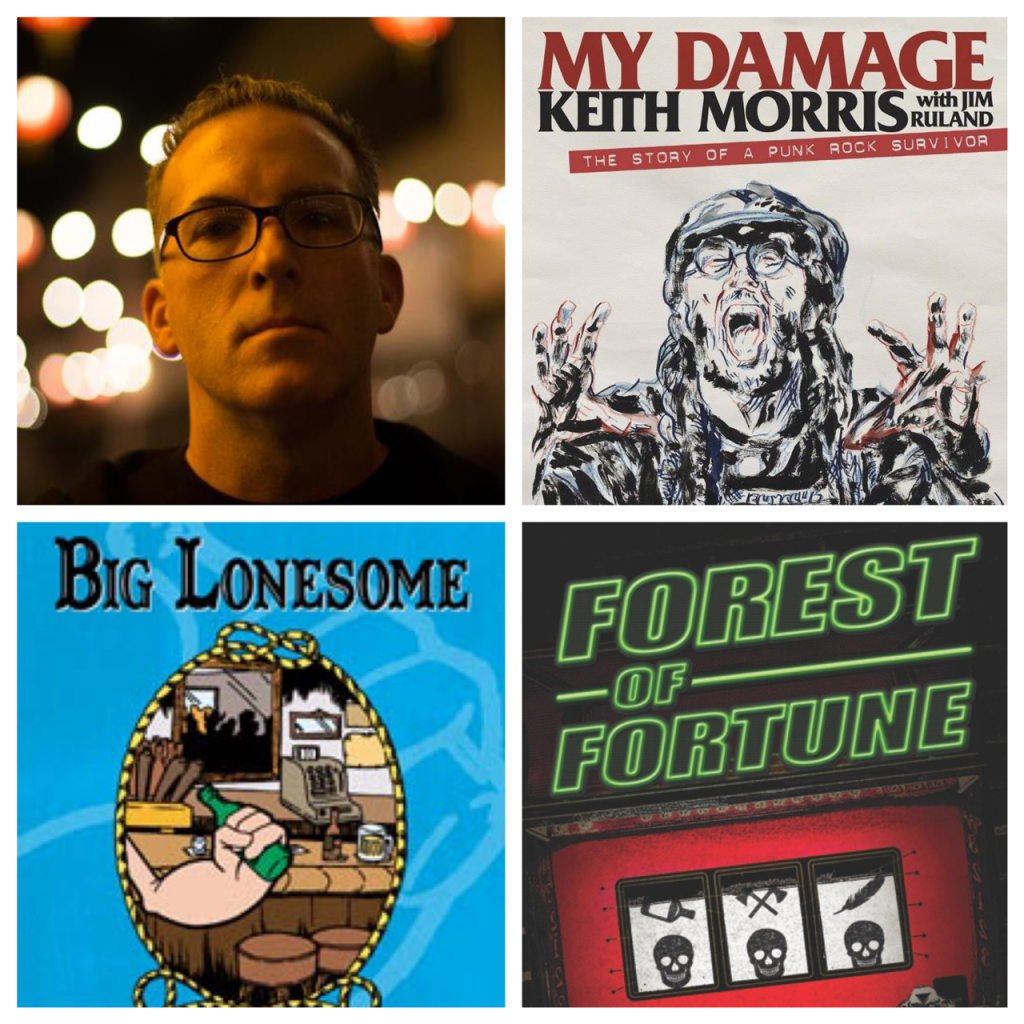 Jim Ruland is the author of the award-winning novel Forest of Fortune and the short story collection Big Lonesome. He co-authored Giving the Finger with Scott Campbell, Jr. of Discovery Channel's Deadliest Catch and My Damage with Keith Morris, founding member of Black Flag, Circle Jerks and OFF!, which will be published August 30, 2016.
Jim is the books columnist for San Diego CityBeat (The Floating Library sets sail every three weeks) the gambling and casino culture columnist at Eephus (The Nervous Light runs monthly) and a columnist for Razorcake — America's only non-profit independent music zine — for over 15 years. He also writes book reviews for the Los Angeles Times and the Los Angeles Review of Books.
Jim's work has appeared in numerous publications, including The Believer, Esquire, Granta, Hobart and Oxford American, and has received awards from Canteen, Reader's Digest and the National Endowment for the Arts. He runs the Southern California-based reading series Vermin on the Mount, now in its twelfth year.
Jim is a veteran of the U.S. Navy and has worked as a copywriter for advertising agencies, entertainment enterprises, and Indian casinos. He is an avid enthusiast of punk rock music, tattoo culture and strong coffee. Jim lives and works in San Diego, California.

Follow
Tumblr: JimVermin
Twitter: @JimVermin
Facebook: JimVermin
Instagram: JimVermin
Goodreads: Jim Ruland
Visit
Thunderclap Casino
Vermin on the Mount
The Floating Library
Big Cartel
Contact
Jim: verminonthemount at yahoo dot com
Representation: Peter McGuigan at Foundry + Media