Available now in hardback, paperback and digital editions from Tyrus Books
In Print: Amazon | Barnes & Noble | IndieBound
Ebook: Kindle | Nook
Something's not right at Thunderclap Casino…
Forest of Fortune tells the story of three haunted souls—an alcoholic, an epileptic, and a gambling addict—who try to turn their luck around at a decrepit Indian casino. As they try to come to terms with the ways in which they are haunted by the past and struggle with their addictions, they must confront the malevolent force that won't rest until old wrongs have been made right.
Praise for FOREST OF FORTUNE
"Beguiling, nimble, and wonderfully weird, The Forest of Fortune is an out-of-left-field gem."
—Patrick deWitt, author of The Sisters Brothers
"A little spooky, very funny, and thoroughly engrossing from start to finish. Ruland writes with real aplomb and takes no prisoners."
—Fiona Maazel, author of Woke Up Lonely
"Jim Ruland's debut novel Forest of Fortune celebrates casino luck, mostly bad. A tour de force about a casino's back rooms and environs, Forest of Fortune delivers on the seductive hardboiled territory of dread and despair. I'd bet plenty that you'll like this."
—Terese Svoboda, author of Bohemian Girl
"American culture is now casino culture, as anyone with a mortgage or student loan or 401(k) knows all too well. Jim Ruland's terrific novel gets to the heart of the matter, his characters struggling mightily to keep their heads above water, to find something better, something more, in all the wrong places. Smart, honest, darkly funny, Forest of Fortune is a powerful debut from a writer of real talent."
—Scott O'Connor, author of Untouchable and Half World
"Forest of Fortune captures the soul and voice of hard-luck, hard-living Americans in a way that conjures up earlier masters like Raymond Carver and Richard Ford. Jim Ruland has an uncanny ability to get inside his characters – the small-time gamblers, washed up ad-men, and ladies of a certain age with a taste for one-armed bandits who people the casino at the center of the novel, the aptly named 'Thunderclap.' It's been a long time since I've read an author with this much heart and talent. I really loved this book."
—Jerry Stahl, author of Happy Mutant Baby Pills and Permanent Midnight
Reviews
Arizona Daily Sun
The Amazing Store
Reviewing the Evidence
Bookgasm
Razorcake
ENTROPY
San Diego Union-Tribune
Kirkus Reviews
HTML Giant
BULL Men's Fiction
Los Angeles Magazine
Publisher's Weekly (Starred)
Los Angeles Times
Fiction Writers Review
Great Writers Steal
Booklist
HORN!
Interviews
Rare Bird Radio
KMSU Weekly Reader (radio)
Daly Prose
Talking Paper
The Life Sentence
Underground Soundtrack
Los Angeles Review of Books
This Podcast Will Change Your Life
Voice of Santa Fe (radio)
Largehearted Boy
Santa Fe Reporter
West Coast Interviews
KPBS Midday Edition (radio)
Los Angeles Review of Books (podcast)
Blue Skirt Productions
Other People (podcast)
The Rumpus
Inside Art (radio)
Vol. 1 Brooklyn
YAY! L.A. Magazine
Electric Lit Mixtape
The Believer Logger
Self-Interview at TNB
Great Writers Steal
Almost Live at Mellow Pages (podcast)
Q&A with Tyrus Books
Excerpts
KPBS Midday Edition
The Nervous Breakdown
The Collagist
Canteen
Video
Narrow Chimney Reading Series
AWP Small Press Party
Avenue 50 Studio
Trailer directed by Jason DeBoer with original music by Mind Spiders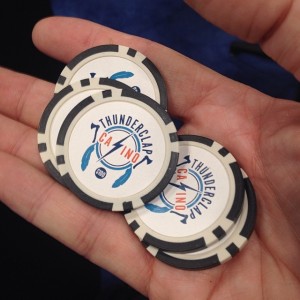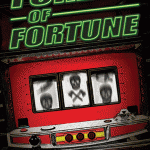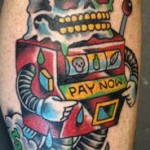 Ink by Sergio Hernandez at
Seven Seas Tattoo in San Diego, CA